THE RESTAURANT OF THE HOTEL SAVEL
Your restaurant with terrace in the heart of Ruoms in the magnificent park of the hotel Savel
open from march to october
Discover the large terrace of the Savel restaurant in the heart of a wooded park, surrounded by flowers, small lights and the song of birds … In this soothing atmosphere, taste our refined dishes, come and spend a friendly moment with us. Service starts 7 p.m.
Restaurant open to everyone – on reservation only!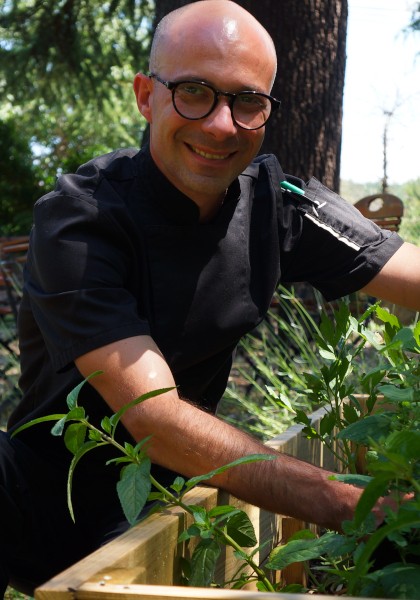 Originally from Nîmes and the son of a cook, eating well has always been of great importance in my family. I have been cooking since my childhood but another of my passions, horse riding, kept me away from the kitchen for a few years. However, life will bring me back to the kitchen. There, I had the chance to meet Guillaume Viala, chef of the Michelin-starred restaurant Le Belevédère in Bozouls in Aveyron and trained by Michel Bras. I owe him a lot.
Then I decided to open my own restaurant, Le Relais Fleuri in Ardèche, which was a very constructive experience for me. Today, I join the beautiful team of Savel who welcomes you not as a simple customer, but as a friend who is invited to his table to share good times. Hope to introduce you to my cuisine.
Jérémy
ON RESERVATION ONLY
Phone : +33 (0)4 75 39 60 02
E-mail : accueil@hotel-savel.com
A la carte service and menu 29€ (changes daily, starter + main course + desert)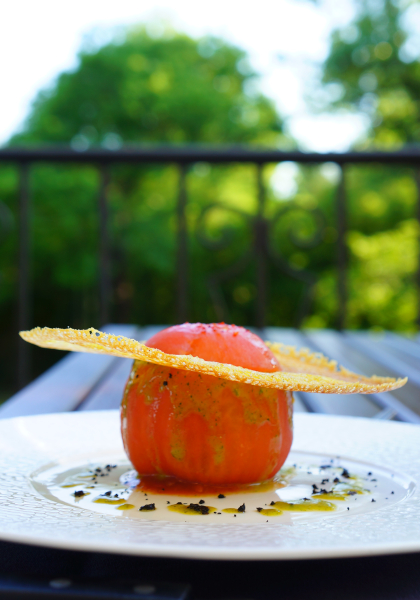 poached egg in red wine soup, roasted mushrooms, croutons and chive
sea bream ceviche, mango and maracuja & small salad
crumble of butternut with spices, raw ham of the Ardèche and arugulasalad
risotto with autumn vegetables, sauce with chanterelle mushrooms and chestnuts
heart filet of cod fish with saffron of the Ardèche, black rice, vegetables
Beef tenderloin, roasted porcini mushrooms,  foie gras sauce, sauted potatoes and autumn veggies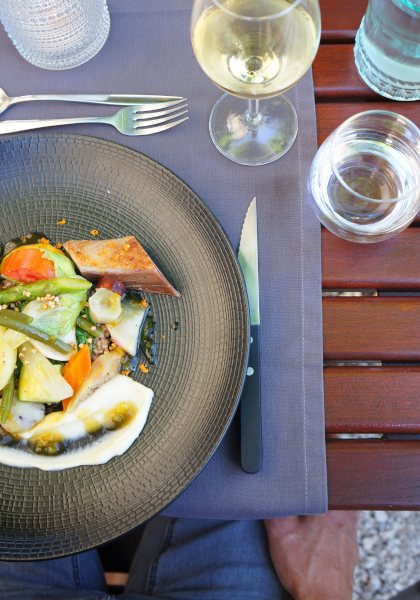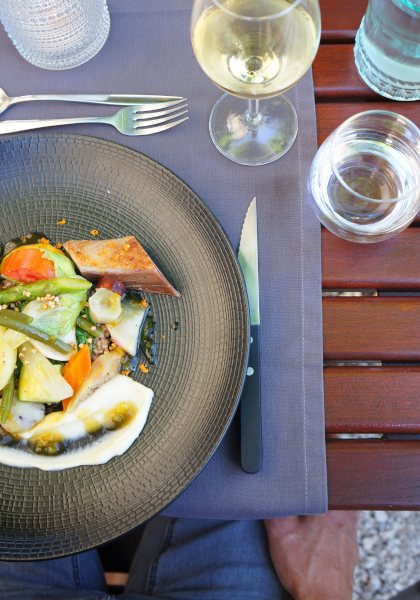 Risotto with autumn veggies, sauce with chanterelle mushrooms and chestnuts
heart filet of cod fish with saffron of the Ardèche, black rice and autumn vegetables
Beef tenderloin, roasted porcini mushrooms with foie gras sauce, sauted potatoes and vegetables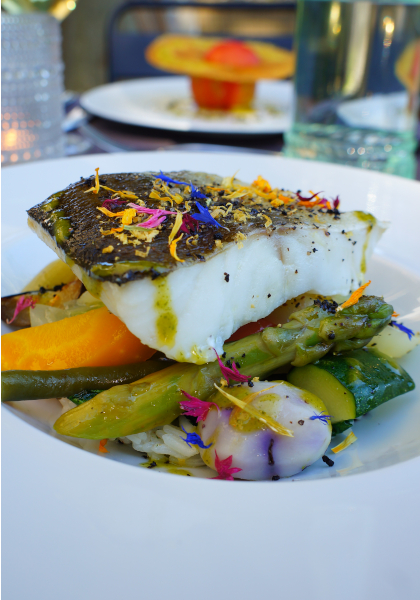 apple baken in the oven, crumble with hazelnuts and vanilla ice cream
chocolate dream with pistachio
The day at Hotel Savel starts with a rich breakfast with bread and buns from the oven. Local cheeses, homemade jams, cereals and seeds, fresh fruit salad, cottage cheese and yoghurt … All this accompanied by a good coffee or fruit juice. The breakfast buffet is 11€50 per person and in best case you can enjoy it on our sunny terrace