True luxury is in simplicity
In the heart of the southern Ardèche
WELCOME TO RUOMS HOTEL SAVEL
In the south of the Ardèche, where the sun's rays warm us, discover here, at the Savel hotel, a place where you can relax. A haven of peace, where your well-being is a priority. In the heart of the southern Ardèche, the Savel hotel has been installed for 40 years in an old mansion, built at the end of the 19th century. 300 meters from the center of the village of Ruoms, away from the summer crowds, everything here invites you to calm and tranquility.

Our sixteen spacious rooms will welcome you in a historic and authentic building. After borrowing a majestic staircase, wide and clear, your room is there …. Come in ! Push the door and let your senses guide you. Immerse yourself in a unique atmosphere in Ruoms. Caress primitive and warm materials. And finally, watch from your window the idyllic park of the hotel. Are you ready to let go? Your journey can begin … Welcome to the Hotel Savel in Ruoms !




Rooms with air conditioning


All our rooms have TV, free Wifi, are air – conditioned and a private parking. Arrivals are scheduled from 3 p.m. to 7 p.m. Arrival after 7p.m. is possible but must be announced.  After 10 p.m. arrival is no longer possible. Animals are accepted only on request and for the independent room. All our rooms are non-smoking.

Despite all our efforts, the type of construction of our establishment does not meet accessibility obligations for people with disabilities; on the other hand for people with reduced mobility, a room on one level is available and has all the necessary equipment. Please contact us by phone or email for more information.
Open to outside customers.
Our restaurant welcomes you from March every evening from 7 p.m. to 9 p.m. except Tuesday, until October. Discover the large terrace of the Savel restaurant in the heart of a wooded park, surrounded by flowers, small lights and birdsong … Service from 7pm & menu at 37 € – starter + main course + dessert
The day at Hotel Savel starts with a rich breakfast with bread and buns from the oven. Local cheeses, homemade jams, cereals and seeds, fresh fruit salad, cottage cheese and yoghurt … All this accompanied by a good coffee or fruit juice. The breakfast buffet is 14€50 per person.
Discover privileged access to the Ardèche from the park of the Savel Hotel in Ruoms. Let yourself be carried gently over the current while observing the beautiful nature that surrounds you. Bask in our romantic park under a century-old cedar, lime trees, eucalyptus, plane trees…
Come and live the Ardèche experience …
To discover the Ardèche is to live an exalted nature. Who surprises, seduces, captivates. Living moments of such rare intensity that you cannot keep it to yourself. All nature lovers will find their happiness in Southern Ardèche! To make your vacation active, wonderful and simple, the Savel Hotel offers you a rich, tasty and balanced breakfast.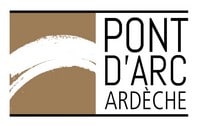 For sports enthusiasts, the greenway crosses the village of Ruoms and offers beautiful bike or walking tours. To make your vacation active, wonderful and simple, we offer you a rich, tasty and balanced breakfast. A secure bike room, guided tours by reservation, a laundry service, a relaxation area for a hard-deserved nap in our landscaped park.
Destination Pont d'Arc – Ardèche, engraved emotions